Last Updated: March 18, 2021
How to get work visa?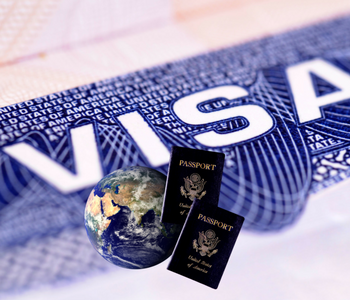 Here are few tips (some requirements, mostly required by every country:
You need to have a valid job offer from a destination country's institution (company, school, hospital, etc.). Its possible organization might have to get approval for specific requirements before offering you a job offer like minimum wage and some other labor requirements/clearances.
You need to have a valid passport to apply for work visa.
You may have to appear for interview at consulate at your current country of residence.
Work visa is granted for few years and is renewable (in most cases you can apply for residence after meeting country's requirements)
You might have to get clearance certificates like Police clearance, Degrees, Health certificate, etc.
Many countries offer a path to permanent residency (once you live and work there for certain years and complete all required paperwork/legal requirements etc.).
If you have a work visa, that doesn't automatically grant a work visa to your spouse.
Some countries provide an option to become resident/citizen by investment like Antigua and Barbuda, Malta, Dominica, Cyprus.
Countries like Canada, Australia, NZ provide point based system (an option to immigrate even if you don't have a job). You earn points based on your skills, education, age etc.
US has a quota system where only limited number of skilled workers are granted visas.
Not every company may be allowed to hire foreign workers.
You will have to pay taxes in the country you will be working!