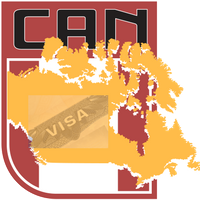 Canada Study Permit
The Study Permit is a document issued by the Government of Canada for which allows international students to pursue their further studies at Designated Learning Institutions (DLI) in Canada. It is imperative for all international students to have their
study permit
for their study in Canada. The Canada Study Permit is not a visa; if your Canada Study Permit gets approved only then the Canadian Government can issue the visa.
Documents required for Canada Study Permit
A valid passport.
It is mandatory to show your Letter of Introduction to the Canadian Border Authorities. The Letter of Introduction is the one issued by the visa office on approving your study permit. The Letter of Introduction contains your permit reference number hence it is one of the important documents one must have while entering Canada.
It is imperative to have a copy of your valid letter of acceptance from your school where you have applied for further studies.
The prospective student must have either a valid Electronic Travel Authorization (eTA) or a visitor visa which is a temporary visitor visa.
In case, one has a valid Electronic Travel Authorization (eTA), it will be linked to the passport one used to apply for his/her study permit.
One has to submit proof of having enough financial capability to support themselves while their stay in Canada.
You can study for a maximum of 6 months with a visitor's Visa. You do not need a Study Permit (student visa) if you are planning to take a course or program in Canada with a duration of six months or less.
Visa processing takes few weeks depending on the applicant's country of origin.


Validity of Canada Study Permit
The Canada Study Permit is valid till the duration of one's study program with an additional 90 days. In the remaining 90 days, one can prepare to leave Canada or choose to apply for extending their stay in Canada. The Canada Study Permit has certain conditions to be followed by the international students,
If the school you applied to asks you to take certain courses before accepting you in the main study program, the validity of your study permit will depend on the duration of those courses with an additional 1 year. Once your school accepts your application for the main program, you can apply to extend your stay as a student in regard to your course period.
In case, a student fails to finish his/her studies before the due date on their study permit, they must apply to extend their stay as a student. Failing to do so, one has to leave Canada.
If one wishes to visit their home country during the period of their course program, then on returning to Canada, they have to provide proof of their enrollment in Designated Learning Institutions (DLI) in Canada. In case, one has an Electronic Travel Authorization (eTA) or a visitor visa, it will remain valid after one returns to Canada from their home country.
Eligibility required for Canadian Study Visa
Here are some of them:
Apply for a visitor visa (temporary resident visa) IMM 5256..
A valid passport.
A letter of acceptance from Designated Learning Institutions (DLI) in Canada.
Proof that you have enough funds to support yourself for your entire stay (tuition fees + living expenses) in Canada.
A medical clearance (might have different rules for different countries) if required by immigration.
CAN$150 for the application fee with additional CAN$85 biometrics fees.
Police Certificate to proof that you don't have any criminal record.
All the documents must be either original or photocopies notarized (as defined in the application guidelines).

---

Following documents are highly recommended

---

IELTS test results taken within last 24 months with overall band not less than 6.0
Copy of an Educational Loan from Bank equivalent to at least 80% of tuition + living + travel expenses for one academic year (normally, first year's tuition unless already paid, plus $8000).
Benefits of Canada Study Visa
Canada is known for its new-age educational infrastructure and research institutes recognized all across the globe. University of Toronto, McGill University, University of British Columbia is a few examples of the most sought after universities in Canada.
Accessible Canada study visa with easy and transparent visa application procedure attracts students from several foreign countries.
Canada's affordable living and tuition charges are one of the basic reasons for an increasing number of international students to choose Canada as a destination for their further studies. Studying in Canada is cheaper than in various other countries.
Universities in Canada offers a wide array of excellent Bachelor's degrees at an affordable price where an international student gets to explore its opportunities at a pocket-friendly price.
Canada Student Visa allows an international student to work for 20 hours per week during the session and 30 hours per week during breaks.
Working in Canada as an international student
The Canada Study Permit or Visa allows the student to work while pursuing their studies in Canada. Working in Canada as international students has certain conditions:
Work on Campus: While studying as a full-time student in Canada, one can work on-campus in public/private post-secondary educational institutions without a work permit. To be eligible to work in Canada as an international student, one needs to have a valid study permit and Social Insurance Number (SIN). One can start working only after their courses have officially begun. International students can work for the following on-campus employer: a student organization, a faculty member, a private business that provides on-campus service. One can also start their own business with the campus like a small coffee shop, etc.
Work-off Campus: The Canadian Government has made a provision for international students to have a valid study permit to work 20 hours per week during the session and 30 hours per week during breaks. However, the students need to make sure that they are enrolled in a post-secondary program and their classes have begun, the study program has to be a minimum of 6 months and offers a degree, diploma, certificate on completion of the course. It is also mandatory for all international students to have their SIN to be eligible to work while studying.
Work as an intern: As few academic courses require work experience during the course period as a part of the curriculum, therefore, in such cases, one has to apply for both study and work permit. To be eligible to work as an intern during the course period, one has to produce a certified letter from an authorized academic official of the institution.
Help your spouse find a job while you study: As a full-time student with a study permit at a public or private post-secondary academic institution or research organization, you can bring your spouse along while you study in Canada. Your spouse can move and work in Canada without any job offer and can continue working as long as the course goes on.
Changes in Canada Study Visa due to COVID-19
With the ongoing pandemic crisis, the Canadian Government issued a set of new guidelines to ensure the safety of its inhabitants.
Before entering Canada, a student must possess a valid study permit with a letter of introduction that proves that you have been approved for a study permit.
One can only attend Designated Learning Institutions (DLI) which follows a COVID-19 readiness plan approved and authorized by its territory or province.
Every student entering Canada has to follow a mandatory quarantine rule, failing to do so will lead to a penalty.
While in Canada, one has to wear a mask and follow all health guidelines set by the territory or province one studies.
When traveling to Canada, one must use ArriveCAN before crossing the border and submit their travel and contact information, quarantine plan and COVID-19 symptoms self-assessment results to the border security. ArriveCAN is available for android,iOS and also online. The Canadian government is taking the help of this mobile-based application to contain the spread of COVID-19 within its territory.
From January 7, 2021, it has been made mandatory for travelers (of 5 years and above) entering Canada need to submit proof of negative molecular COVID-19 test result (PCR or RT-LAMB).
Once you complete your education, then you may be eligible for applying for a work permit (max. duration is three years)