Canadian Student Visa
Around 200,000 students go to Canada (every year) for education (mostly from Asia). Act now to study in Canada for 2019/20
The Student visa allows students to study in Canada either at a primary, secondary, or post-secondary institution, or in a vocational or professional capacity.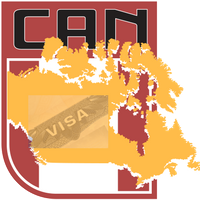 You can study for a maximum of 6 months with a visitor's Visa. You do not need a Study Permit (student visa) if you are planning to take a course or program in Canada with a duration of six months or less.
You need to complete application forms and submit it to
Canadian Embassy
. All the documents must be either original or photocopies notarized (as defined in the application guidelines).
You are allowed to work for 20 hours off campus per week (provided you are a full-time student)
Your Student visa/Study permit becomes invalid after 90 days of completing the course.
If you graduate from participating institution you may get PWGP (Post Graduation Work Permit Program). Maximum duration of PGWP is three years. PGWP takes 3-4 months for processing.
Visa processing takes few weeks (depends on your country)
In general your student visa expires 90 days after completion of your studies (unless you are eligible for PGWP or if you enroll in other programs)
Documents Needed for Canadian student visa
Here are some of them:
Multiple application forms (IMM *).
A valid passport.
A Letter of acceptance from University/School.
Proof that you have enough funds to support yourself for your entire stay (tuition fees + living expenses) in Canada.
A medical clearance (might have different rules for different countries) if required by immigration.
A letter from your employer or sponsoring organization if you are being sponsored.
CAN $150 for the application fee.(please check the latest fees, $85 Biometrics Fees)
Police Certificate to show that you don't have any criminal record.

---

Following documents are highly recommended

---

IELTS test results taken within last 24 months with overall band not less than 6.0
Copy of an Educational Loan from Bank equivalent to at least 80% of tuition + living + travel expenses for one academic year (normally, first year's tuition unless already paid, plus $8000).
Once you complete your education, then you may be eligible for applying for work permit (max. duration is three years)